After a week of unsuccessful house looking in Gig Harbor we drove up to Sequim (on the northern edge of the Olympic Peninsula) and spent a couple of days house looking there. We found a house that met all our requirements but neither of us was interested in making an offer on it.
It was then that we realized that we're really not ready to give up the new-found freedom of not having a house to take care of. So we've decided to shelve the house-looking project for the time being and live full-time in the Airstream and travel for a while.
We've bought a Straight Talk WiFi hotspot (Verizon network) so we can stay connected via the internet while we're on the road. Our phones are on the Sprint network so there may be times when we can send email but not make or receive phone calls. Don't you just love technology?
We don't know how long it will take to satisfy our wanderlust, we just trust that when the time comes for us to have a house again that the right one will be waiting for us.
We've been camping the last 3 days at John Wayne's RV Resort on Sequim Bay. The weather has been glorious the last 2 days.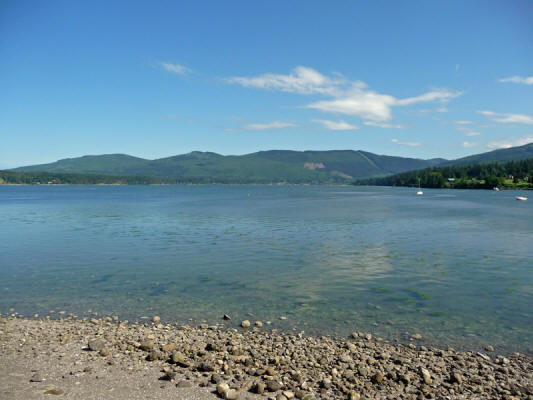 We took a walk along the marina yesterday.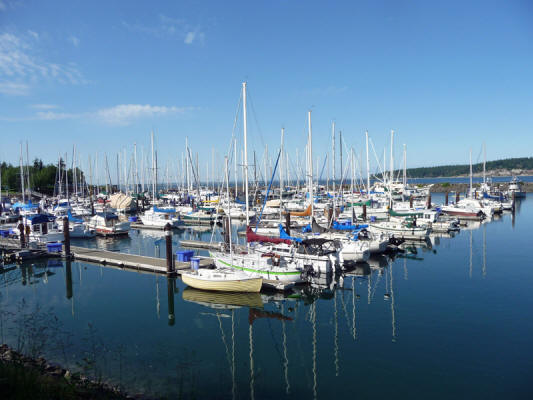 And the Harbor Seals came out to play. I was aiming to take a photo of one seal when a second one burst to the surface and into this picture.