On Wednesday June 4th after our hike to Sol Duc Falls where I left my camera behind, I had the thought that I could go and hike the first part of the trail that leaves the campground heading towards the falls and maybe get a shot or two of some of the flowers we'd seen. I was right. In fact, I got shots of nearly everything we saw along the trail including:
Bunchberry (Cornus canadensis)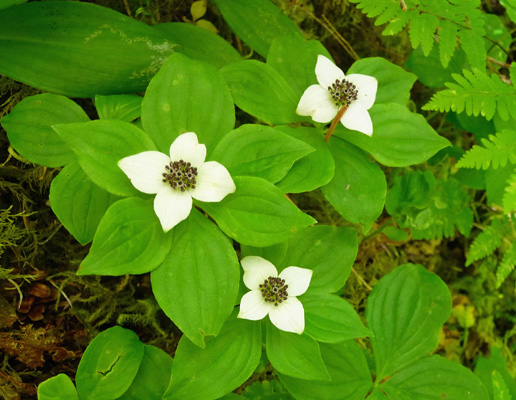 Scourler's Corydalis (Corydalis scourleri)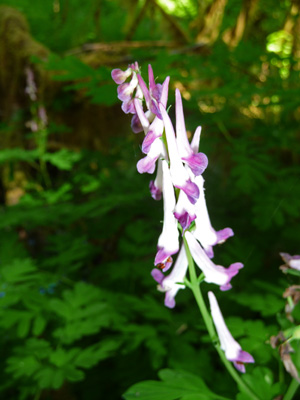 Vanilla Leaf (Achlys triphylla)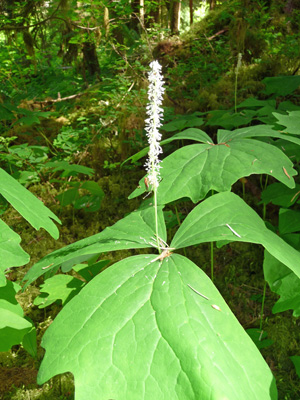 Single Delight (Moneses uniflora) which I saw for the first time in Alaska 2 summers ago and really didn't expect to see at Sol Duc let alone in the campground itself.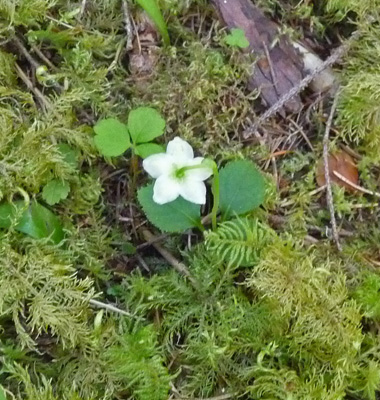 Foamflower (Tiarella trifoliata) as always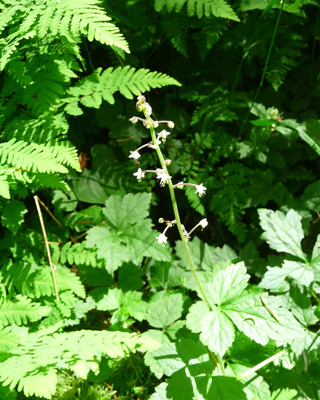 Queen Cup (Clintonia uniflora) just coming into bloom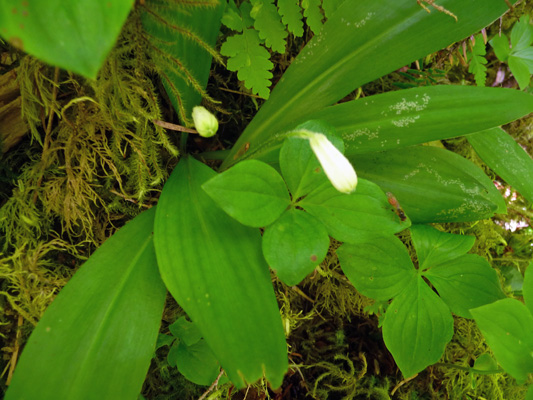 And Pacific Bleeding Heart (Dicentra formosa).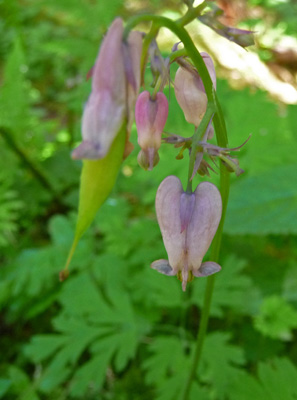 On Thursday, we packed up the trailer and motored on down the road to Bogachiel State Park. We got the largest spot in the place (which of course was the most expensive) but we got water and power hook ups and they have showers. After setting up camp we made a picnic lunch and took the drive to the Hoh Rainforest just down the road.
We found a nice place for our picnic and then took the Trail of the Mosses hike which takes you past some wonderful old Big Leaf Maples draped in moss.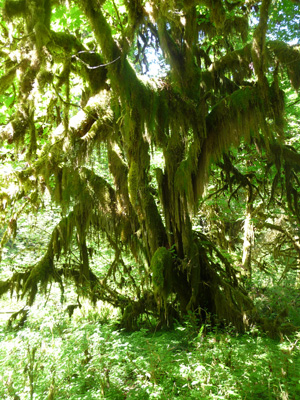 And through a great stand of old growth complete with old nurse logs with the tree roots on top of them entwined and entangled.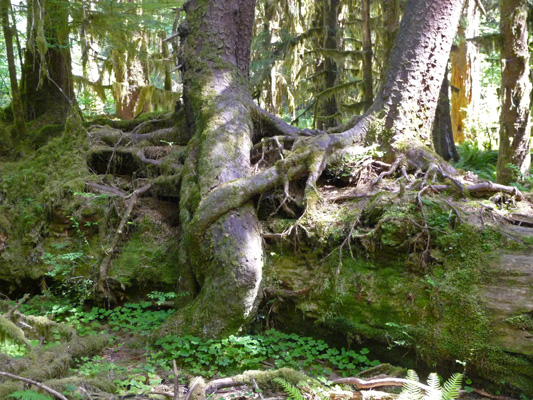 I especially loved these roots on the tree next to the nurse log. What the heck is going on here anyway?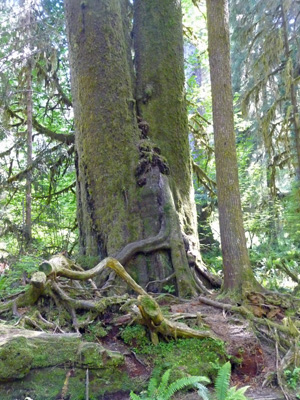 Over time the nurse logs rot away and leave trees standing on their 'toes'. I spied this one and asked Walter to go stand next to it. This is what he did instead.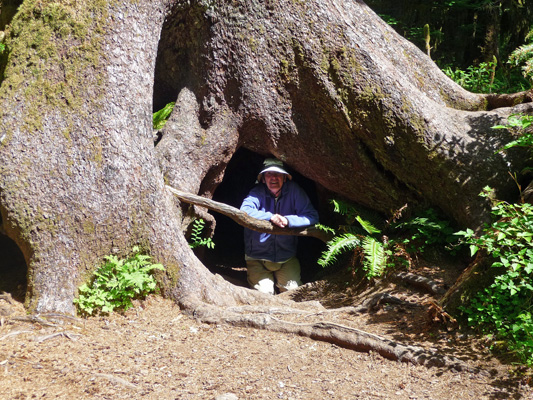 After he'd extracted himself from that little space once again I got the shot I was looking for to give you a sense of scale of these trees. (I know this shot isn't as much fun but it does have a point.)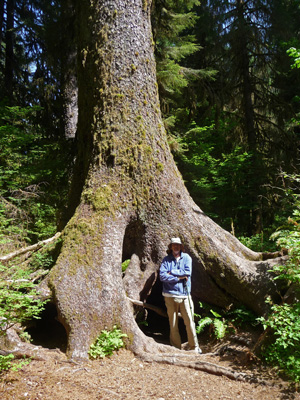 There was a ton of oxalis growing on the side of the hill as the trail ascended from the river level up into the forest. No four leaf clovers or flowers though.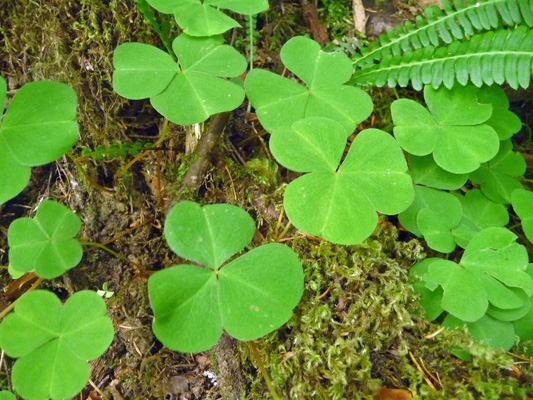 As we headed back to the parking lot I passed this old phone kiosk that epitomizes the rainforest. The phone is gone but thank goodness they've left us this fun photo op.