On Monday June 2nd, Walter and I drove out from Salt Creek Campground outside of Joyce WA to Neah Bay and took the hike out to Cape Flattery, the most northwesterly point on the Continental US.
It wasn't as clear and sunny on Monday as it was on Sunday but we had sun off and on during the drive out and even a sun break or two on our hike. The hike out to Cape Flattery goes through some lovely old forest with quite a bit of false lily of the valley (Maianthemum dilatatum) in bloom.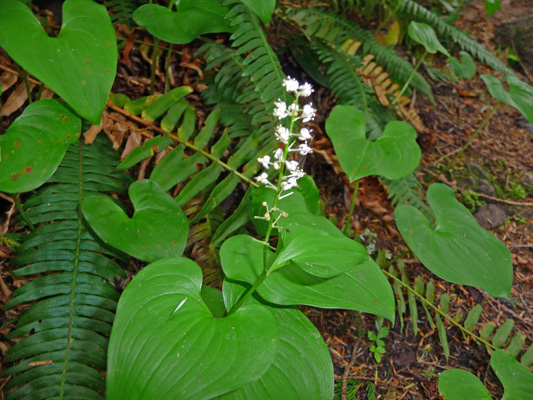 The trail has viewpoints along the way.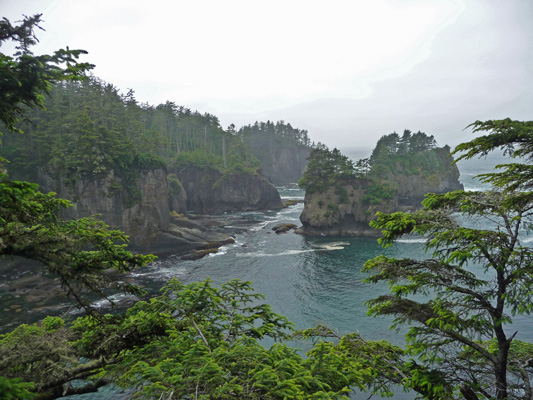 And every one of them is worth the stop.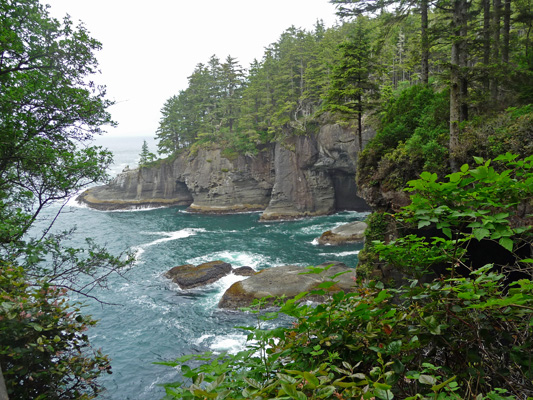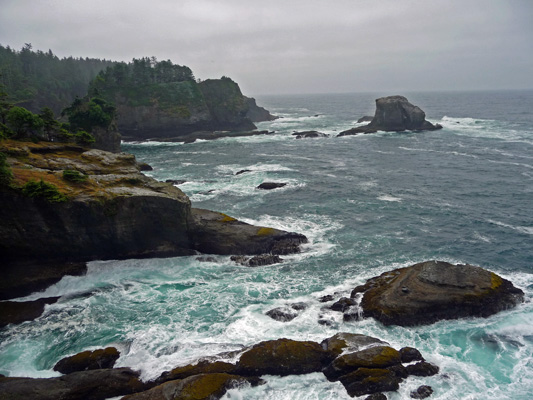 The tide was coming in and the surf was churning.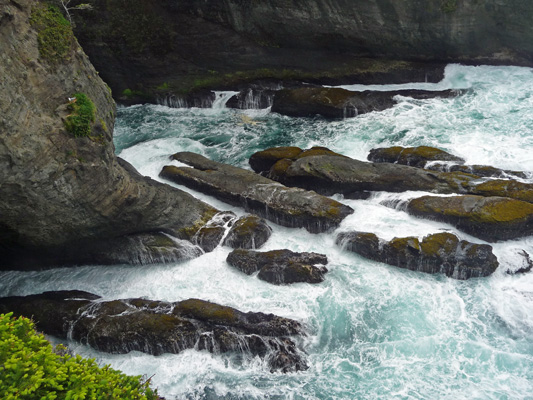 Walter spied this seagull sitting on her nest down on the cliff side.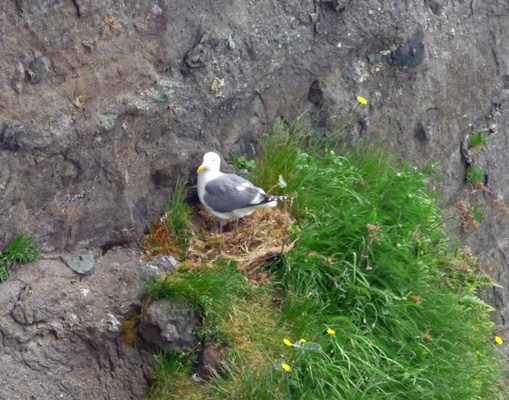 There are wonderful rock formations all along the way.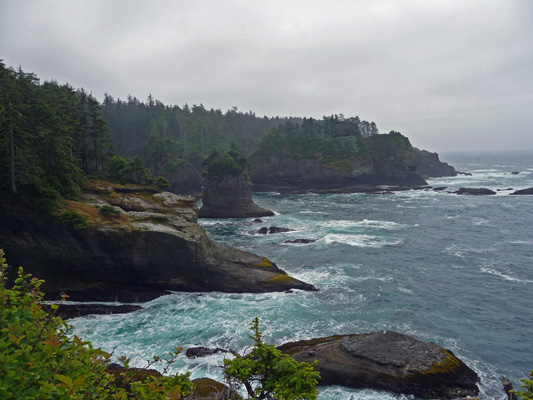 At the end of the trail you get a view of an island off shore with the Cape Flattery Lighthouse on it.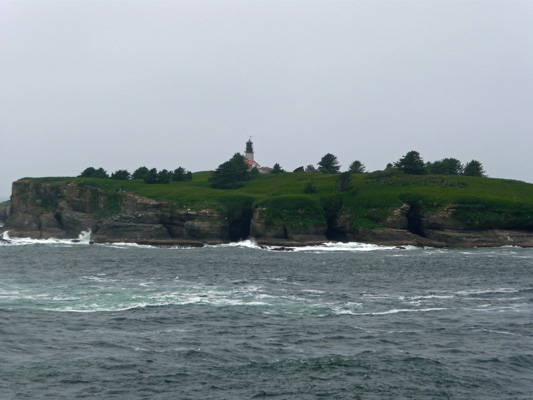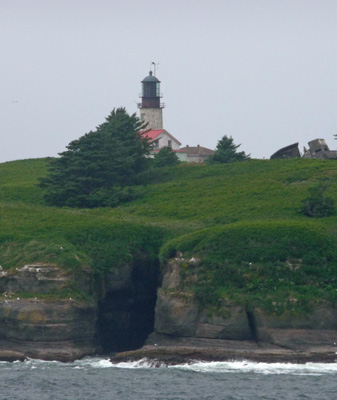 More caves to the east...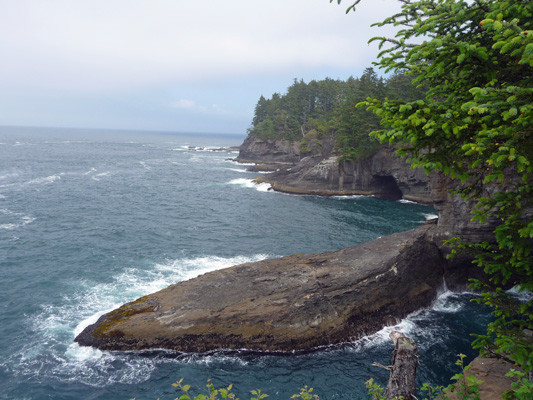 A cool sea stack at the end of the island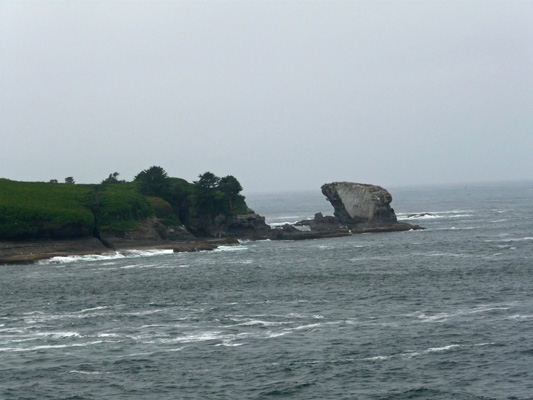 And surf crashing away on the rocks.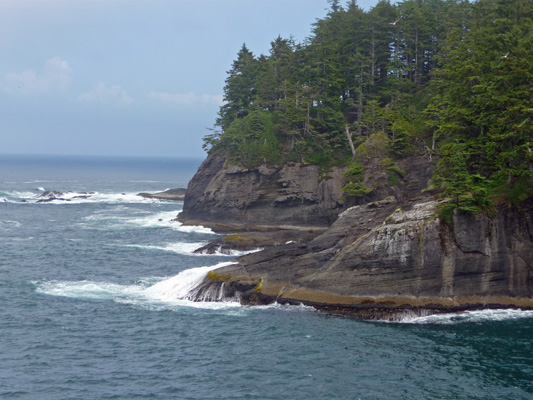 And here's our proof we've been there.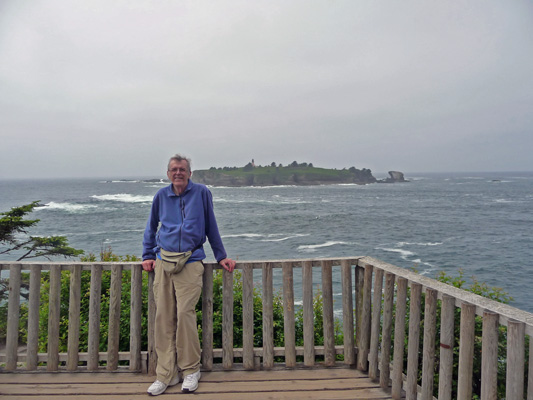 On the way back to the car I stopped and took a photo of this fern growing on a stump. I don't know what it is. It's probably a juvenile licorice fern.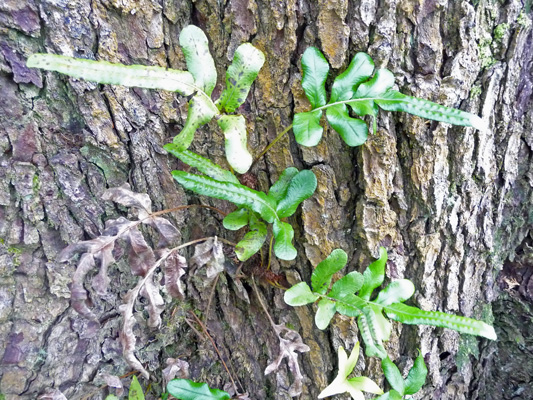 On the drive back, we stopped to have a look at the campground we had planned to camp at next. There was nothing much to recommend it, so we drove out to Sol Duc to make sure there was a spot or two big enough for the Airstream. We found several, so we'll be heading there for the next couple of days.